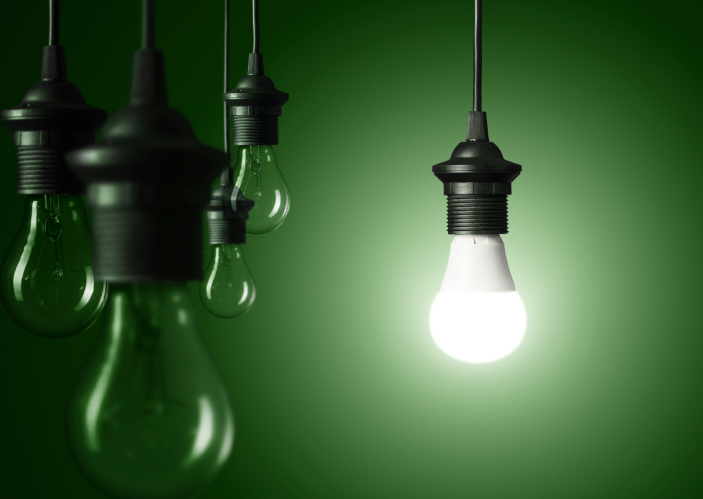 When people purchase their home, one of their common requests is "plenty of light." And for good reason! This is a critical factor for enjoying your home, and when designing your interior, you should pay special attention to just that: your sources of light.
See them not only as a way to brighten up your room, but also as an opportunity to infuse your home with a fashionable design and aesthetic appeal. You'd be surprised at how much lighting can dramatically enhance any given room in your home.
Here are our six favorite lighting installations that are bound to give you and your home that "wow" factor.
The Chandelier For Pretty Places
Chandeliers provide arguably the prettiest and most classic fixtures possible, and they are a growing trend right now in interior design.
Acting as the "centerpiece" if you will to any room, chandeliers offer the perfect amount of brilliance and light, while instantly multiplying the room's feeling of warmth and appeal. Create a pretty place you won't be able to resist; hang a modern crystal chandelier above your dining room table or a bright pendant chandelier in your master bedroom.
Quirky and Contemporary Ceiling Lights
To achieve the same sense of fashion-forward style for your home's decor but in a more practical way for the tall folks, consider a close-to-ceiling light fixture in its many different quirky and contemporary styles. You can also opt for the bright, patterned pendant style, or get a wide crystal embellished highlight for your ceiling lights.
The Demure Brilliance: Recessed Spot Lighting
For the most demure, nearly hidden brilliance, opt for recessed spot lighting. These light installations typically offer dimmer switches and provide the perfect ambiance for any space, especially kitchens, living rooms, and dining rooms.
Perfect Pendants For Closer Lighting
Perfect hanging pendants come in many different shapes, sizes, and colors, and can be hung in a row for horizontal spaces like your kitchen's eating bar. They can also be hung at varying lengths to achieve a tasteful fashion statement.
Instant Modernity: Arc Floor Lamp
The arc floor lamp, which typically rests in one corner of the room and reaches over in an arch for center lighting in a sitting area, is a growing trend in home decor. You can find these floor lamps in virtually any style, ranging from textured, retro versions to sleek, contemporary styles.
Matching Shades: Table Lamps
To tie your room together in its design aesthetic, the most perfect – and most simple – option may be matching table lamps. Perfect for your side tables in your living room, or the nightstands on either side of your bed in your master bedroom, matching shades can be a quick fix to a room that needs more brilliance and a more cohesive look.
Whether you already have plenty of natural light flooding your home, you can never have enough brilliance to rely on when the sun goes down. So take a look at these six light installations that will instantly enhance your living space, and infuse your home with the light it deserves.